Appointment of Vice Principal, Head of Lower School
Jan 7, 2022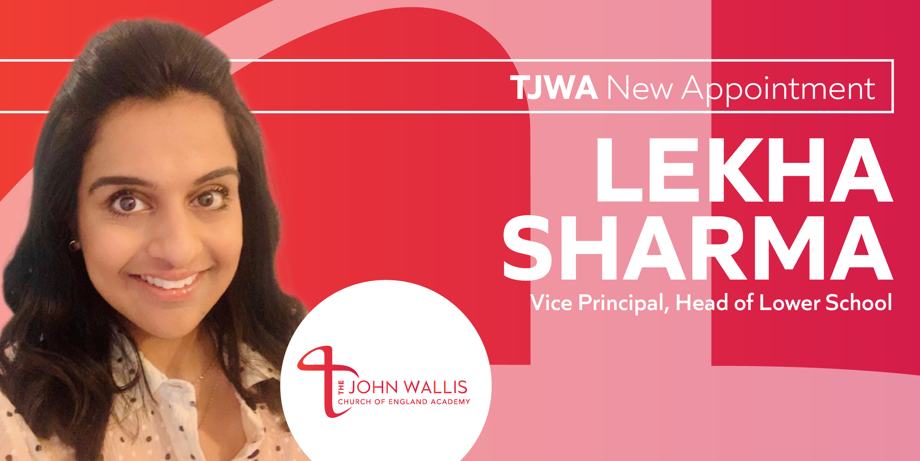 Dear Parents and Carers,
I am writing to inform you that it is with great sadness that the Academy community are saying goodbye to Miss Lacon, Head of Primary - Vice Principal. Following a period of illness and recuperation, Miss Lacon has decided to pursue other career opportunities. We wish her all the best.
I am delighted to inform you that Ms Lekha Sharma will be joining the Academy as Vice Principal, Head of Lower School on February 21st 2022. Following what can only be described as a highly competitive interview process, the panel which included Governors, staff and pupils were left with no doubt what-so-ever that Ms Sharma will be an inspiring and exciting new addition to the Lower School and the Academy as a whole.
Ms Sharma is an highly respected educational author. Alongside her book, 'Curriculum to Classroom', she has written for the Times Educational Supplement and is seen as a national authority on Primary Curriculum. She gives regular lectures at national and international education conferences and her passion for Primary education is infectious. In her current role with the Teacher Development Trust, Ms Sharma is responsible for writing material for the National Professional Qualification for Headteachers and Executive Leaders (the NPQH and NPQEL programmes).
Ms Sharma has worked as a Vice Principal in some of the most challenging boroughs of London and brings with her a wealth of experience and knowledge of Primary education.
I have no doubt that her appointment will be welcomed by pupils and parents as we aim to make our Lower School a beacon of excellence in Kent.
I would also like to take this opportunity to publicly recognise the incredible job carried out by Miss Spinks as she stepped up to the role of Acting Head of Lower School in Miss Lacon's prolonged absence. She will continue to act as Head of Lower school until Ms Sharma joins us in February.
Yours sincerely
Damian McBeath
Principal