Sixth Form - Welcome from Head Boy and Head Girl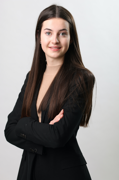 Being Head Girl is more than just the title, I believe it is the cornerstone of seeking new ideas and bringing them to life in alignment with the Academy values. I am privileged to be an ambassador of The John Wallis Academy and I aim to fulfil my duties and commitments to the best of my ability.
Sixth Form enables students to gain responsibility and independence in regards to their academic studies, where you will develop good organisation, research and time management skills in preparation for university or the workforce. Although it may be challenging for some, support from teachers is provided to all Sixth Formers to help overcome any barriers to success. Additional after school revision is available upon request as teachers want the best for the students at the Academy.
One-to-one personalised support on CVs is provided when entering Year 12, helping students within the Sixth Form stand out to employers. Studying A Levels (or equivalent) doesn't only widen your knowledge in your chosen subjects, but heightens an individual's ability to solve problems which demonstrates hard work and dedication, qualities that are invaluable and highly recognised by employers. Similarly, in Year 13, the Deputy Director of Sixth From supports every Sixth Former with their application to university (UCAS).
While not everybody would like to go to university, Sixth Formers are notified about career events such as apprenticeships. In addition, the Academy's networking with other places provides students with the opportunity to apply for work experience placements at well recognised companies, giving them an insight to the world of work.
At The John Wallis Academy "We are committed to excellence. We believe in choice."
Amelia Angley
Head Girl
---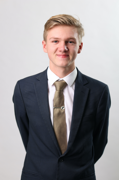 Having been here at the John Wallis for nearly 7 years I have not only seen the school grow and develop educationally but also as a community and I have seen this development also within myself.
With the aim of strengthening the community within the school allowing for more development of our students with many aspects of their lives we believe that as a collective we can lead the school to further achievements and accolades.
The support provided within in this academy builds pathways and confidence in making decisions about your future and this support allows all students to fulfill their potential striving for success of all students.
Callum Fraser
Head Boy